Yanghee Lee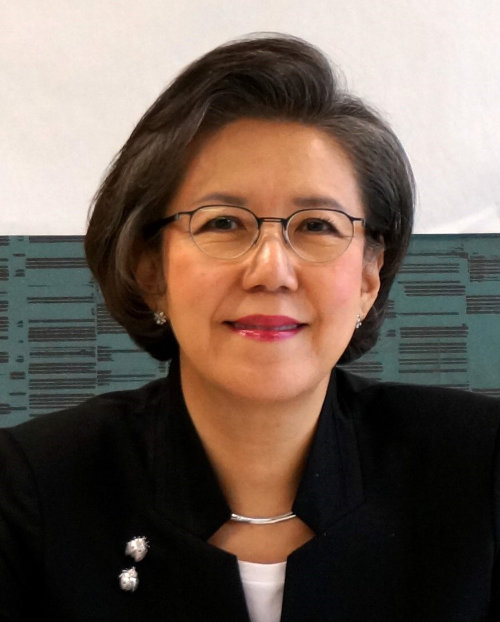 Former UN Special Rapporteur on the situation of human rights in Myanmar
Marzuki Darusman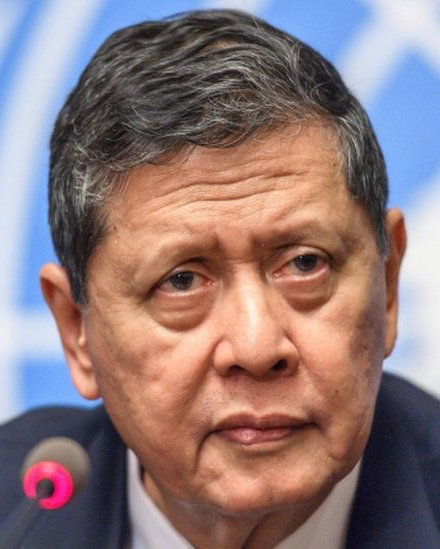 Former Chair of the UN Independent International Fact-Finding Mission on Myanmar
Chris Sidoti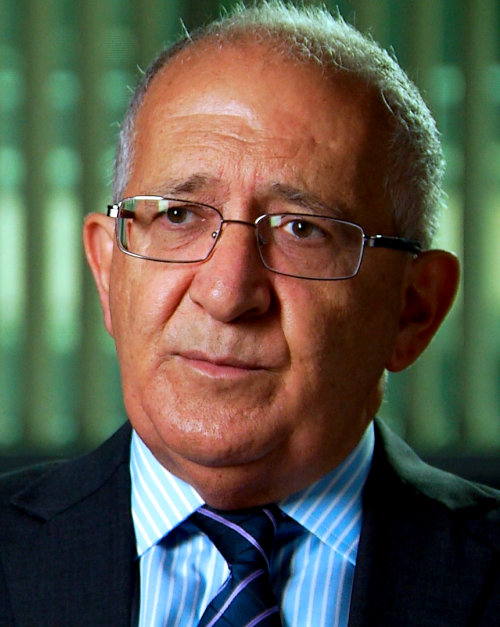 Former Member of the UN Independent International Fact-Finding Mission on Myanmar
Yanghee Lee
Yanghee Lee is an international human rights expert and founding member of the Special Advisory Council for Myanmar. Yanghee is a former UN Special Rapporteur on the situation of human rights in Myanmar, having held the mandate from 2014 to 2020. During this time, she observed the 2015 general elections and monitored the situation throughout the National League for Democracy's first term in government. She reported on the military's deadly offensives against Myanmar's ethnic and religious minorities, including the genocidal atrocities committed against the Rohingya in 2016 and 2017. In her final report in 2020, she warned that the hard-fought democratic space in Myanmar was under threat and called for a national dialogue to bring the nation together. Yanghee has spent much of her career specialising in child psychology and was a practicing developmental psychologist in her native South Korea where, until recently, she was a psychology professor at Sungkyunkwan University in Seoul. Yanghee served as chairperson on the UN Committee on the Rights of the Child from 2007 to 2011, and on the Meeting of Chairpersons of Human Rights Treaty Bodies from 2010 to 2011. In 2011 Yanghee founded the International Child Rights Center, a non-profit with the mission of promoting and protecting the human rights of children.
Marzuki Darusman
Marzuki Darusman is an international human rights expert and founding member of the Special Advisory Council for Myanmar. Marzuki is former Chair of the UN Independent International Fact-Finding Mission on Myanmar. In 2018, after a 15-month examination of the Myanmar military's violations in Rakhine, Kachin and Shan states, the Fact-Finding Mission released its full account and called for the investigation and prosecution of Senior General Min-Aung Hlaing, and his top military leaders for genocide, crimes against humanity and war crimes. In 2019 the Fact-Finding mission produced two further in-depth reports. The first exposed the extent to which the Myanmar military uses its own business, foreign companies and arms deals to support brutal operations against ethnic minorities. It called for immediate targeted sanctions and arms embargoes. The second report found the military systematically and routinely uses sexual and gender-based violence to terrorise and punish ethnic minorities and called for justice. Marzuki has been a prominent human rights defender and campaigner in Indonesia for more than four decades. Marzuki served as a Member of the House of Representatives in Indonesian Parliament from 1978 until 1999, when he was appointed to the office of Attorney General. In 2010 Marzuki became the founding director of Human Rights Resource Centre for ASEAN, a think tank at the University of Indonesia. That same year he was appointed chairperson of the Report of the Secretary-General's Panel of Experts on Accountability in Sri Lanka, investigating human rights violations during the Sri Lankan civil war, and a member of the UN Commission of Inquiry to investigate the assassination of former Pakistani Prime Minister Benazir Bhutto. Marzuki is the former UN Special Rapporteur on Human Rights in North Korea, holding the mandate from 2010 to 2016.
Chris Sidoti
Chris Sidoti is an international human rights expert and founding member of the Special Advisory Council for Myanmar. Along with Marzuki Darusman, he was also a member of the UN Independent International Fact-Finding Mission on Myanmar, which released three reports across 2018 and 2019 exposing widespread human rights violations including systematic gender-based and sexual violence by the Myanmar military against ethnic minorities and the Tatmadaw's business interests. From 1999 to 2013 Chris was principal facilitator and interlocutor in a human rights initiative between Australia and Myanmar. Chris has held a number of prominent public offices in his native Australia in the field of human rights including Australian Human Rights Commissioner from 1995 to 2000, Australian Law Reform Commissioner from 1992 to 1995, and Founding Director of the Australian Human Rights and Equal Opportunity Commission from 1987 to 1992. Chris is an Adjunct Professor at the University of Western Sydney, Griffith University (Queensland), University of the Sunshine Coast (Queensland) and the Australian Catholic University. In the international arena, Chris has held roles at non-governmental organisations including director of the Geneva-based International Service for Human Rights from 2004 to 2007 and chair of the Northern Ireland Bill of Rights Forum in 2007.