History of Impunity
Ever since independence in 1948, the Myanmar military, known as the Tatmadaw, has been at constant war with its own people. Over the last 70 years, the Tatmadaw, under the leadership of successive military strongmen, has committed systematic grave human rights abuses against ethnic minorities and periodic brutal crackdowns on pro-democracy demonstrations, as well as systematic gender-based and sexual violence, and genocide in order maintain its grip on power. The Tatmadaw is the most influential institution in Myanmar. It calls itself the defender of national sovereignty but under its barbarous rule the people of Myanmar have only known brutality and hardship. The Tatmadaw uses its shadowy business empire to fuel its crimes and enrich an insular cabal of elite military families and their cronies while the country's infrastructure crumbles and millions go without basic necessities. Over generations, the Tatmadaw has committed atrocities on a scale and of a nature to constitute crimes against humanity, war crimes and even genocide, but the orchestrators of these crimes have never faced justice.
The Coup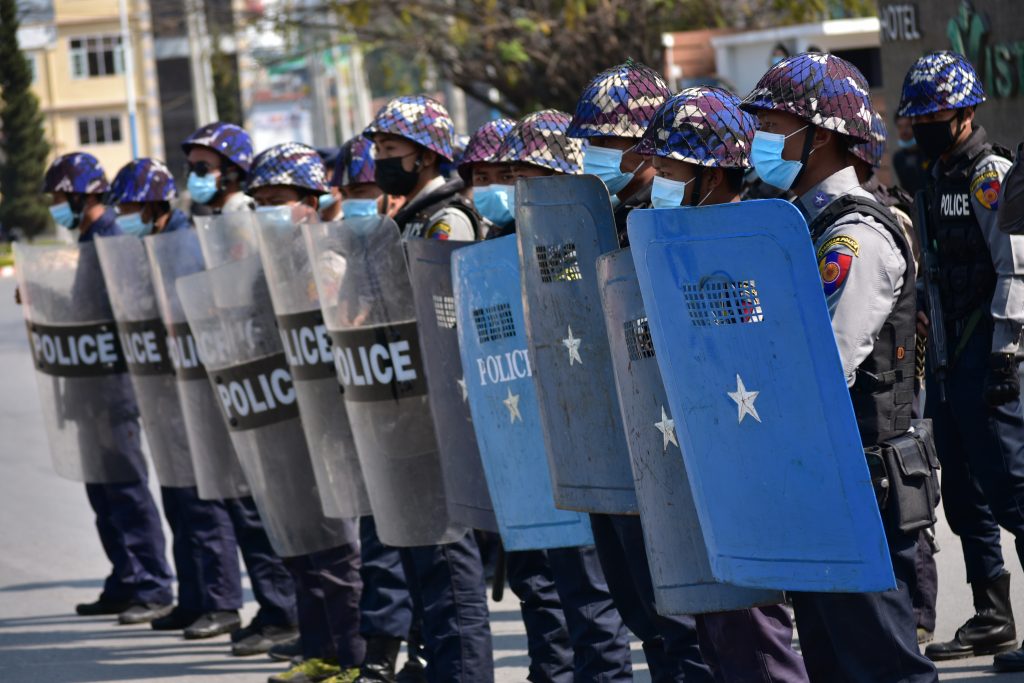 SAC-M was formed in response to a coup-d'état launched on 1 February 2021 by Tatmadaw Commander-in-Chief Min Aung Hlaing. In the early hours of the morning, junta forces stormed the Myanmar capital and rounded up democratically elected officials including the President, Vice President and State Counsellor of the National League for Democracy-led government in direct violation of the military's own constitution. The illegal military junta declared a two year-long state of emergency, dissolved parliament, and installed Min Aung Hlaing as head of the so-called State Administrative Council, in an attempt to transfer full legislative, executive, and judicial power to himself.
The junta's justification for the coup stems from claims of voter fraud in the November 2020 national election, in which the military's proxy party was resoundingly defeated by the incumbent National League for Democracy. The ballot and result were deemed credible by independent international observers and Myanmar's Union Election Commission and the junta has yet to produce any evidence to back up its claim of voter fraud. Following the coup, the junta has stacked both the Supreme Court and the Constitutional Court with military men and sympathisers. As a result, there is now no hope of independently, fairly assessing and adjudicating the complaint.
In the months since the coup, the situation in Myanmar has deteriorated rapidly into a massive human rights and humanitarian crisis. The junta has unleashed a systematic campaign of violence that has claimed over a thousand lives, while thousands of people have been arbitrarily detained, and many of them tortured. For Myanmar's younger generations, the future looks bleak. Thousands of young people have fled Myanmar's major cities and are now hiding in fear for their safety. Villages and towns in Myanmar's remote, rural and ethnic areas have faced an onslaught of air and ground assaults by junta forces that has displaced more than 230,000 people. In areas of central Myanmar that have not seen conflict for decades, the military is massacring civilians and burning down entire villages. Despite all of this, the resilient people of Myanmar continue to resist military rule and strive for a new democracy, where the human rights of all Myanmar's peoples are ensured. But the challenges they face are enormous.
Our Work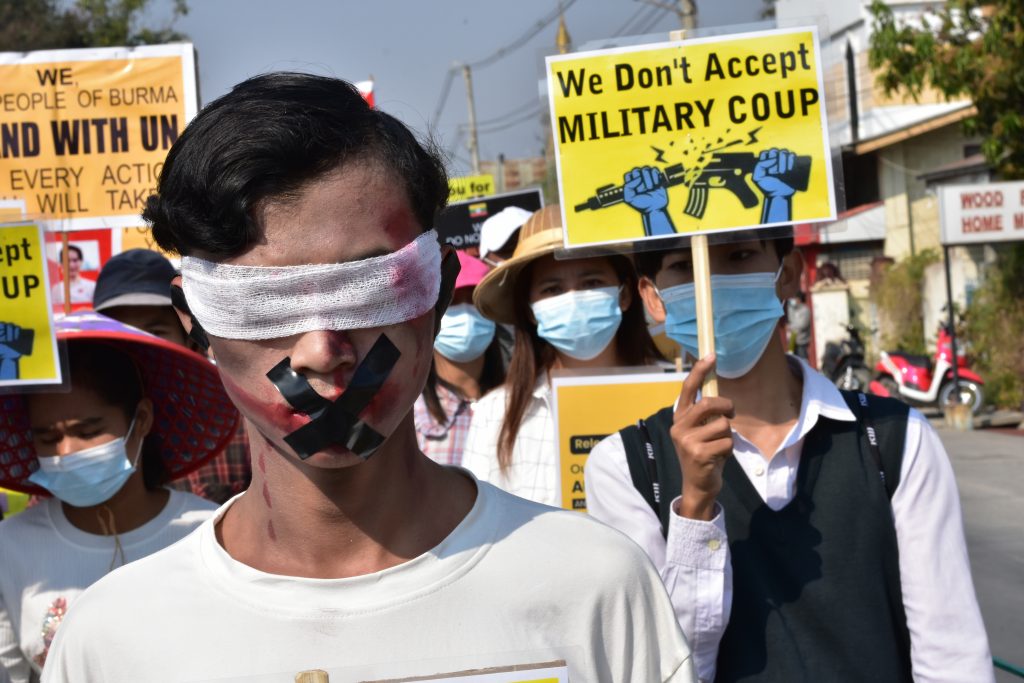 It is in this context that SAC-M was formed to support the peoples of Myanmar in their fight for human rights, peace, democracy, accountability and justice. Our commitment is to provide support to the peoples of Myanmar as they strive for a new democracy and galvanise international political action to exert as much pressure as possible on the military junta.
Our approach is based on three main pillars: strategy, advocacy and communication. We draw on our collective expertise to provide strategic advice to actors in Myanmar working for human rights, peace, democracy, justice and accountability; we advocate on behalf of the democratic movement in Myanmar, to ensure their voices are heard; and we communicate updates and analysis to provide the public and international community with knowledge and understanding of the situation in Myanmar.
We believe that without accountability and an end to the military's impunity for its crimes, devastating human rights violations against the people of Myanmar will continue and the transition to democracy will not succeed.